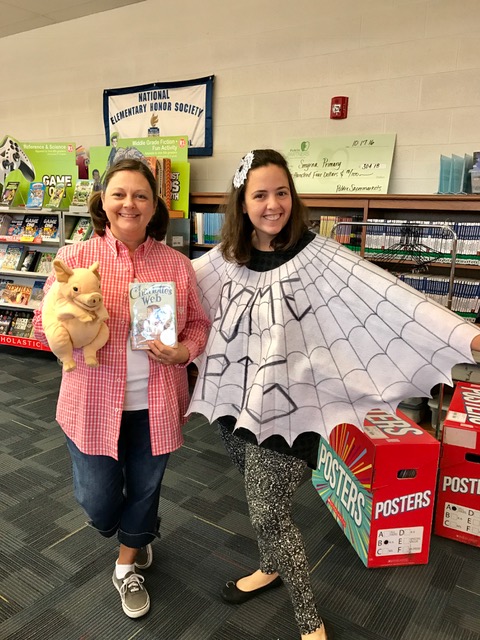 Angeline Hale - Library Media Specialist
Mrs. Hale has been teaching at Smyrna Primary School since August of 2003. She taught Kindergarten and second grade before moving to her favorite place in the world, the library, in August of 2009. Mrs. Hale graduated from Middle Tennessee State University in 2003 with a Bachelor's Degree in Science (Interdisciplinary Studies K-8). In 2008, she earned her Masters of Education in Administration and Supervision with a focus in Library Science. Reading books, watching movies, and spending time with her friends and family are Mrs. Hale's favorite things to do. She is married to Tim Hale, a local percussion teacher, and has two children, Rosa Grace and Asher Allen. One of Mrs. Hale's proudest moments as a Librarian came after several years of advocating for a new library. In October of 2014, SPS opened a brand new, beautiful library to hold our collection of over 26,000 books and resources. It's a beautiful place to work!
Mrs. Hudson - Library Assistant
Mrs. Hudson grew up in Wayne County, TN. She graduated from Collinwood High School and attended college at the University of North Alabama before moving to Rutherford County in 1990. She began working as an education assistant at Smyrna Primary in August 2007. As a child, Mrs. Hudson's favorite story was a Golden Book titled Little Mommy by Sharon Kane. After marrying her husband, Micheal, she realized why it was her favorite. Her first priority in life is being a good wife and mother. She has been blessed with three children and two grandsons. When not spending free time with her family, Mrs. Hudson enjoys trips to the beach, hanging out by the pool, and sitting on her porch with a cup of coffee. She loves the simple life and tries to savor each day.